On June 24th National Tourism Journalist Association organized a ceremony to honor all the active members who have been keenly focused on promoting tourism in Nepal for the year 2020. Nepal is a country of diverse landscapes, cultures, and people. So, Nepal is one of the renowned destinations for trekking which is the most favorable place to enjoy your holidays exploring the vast landscape, mighty Himalayas, and the ancient culture and traditions of Sherpas and other local communities.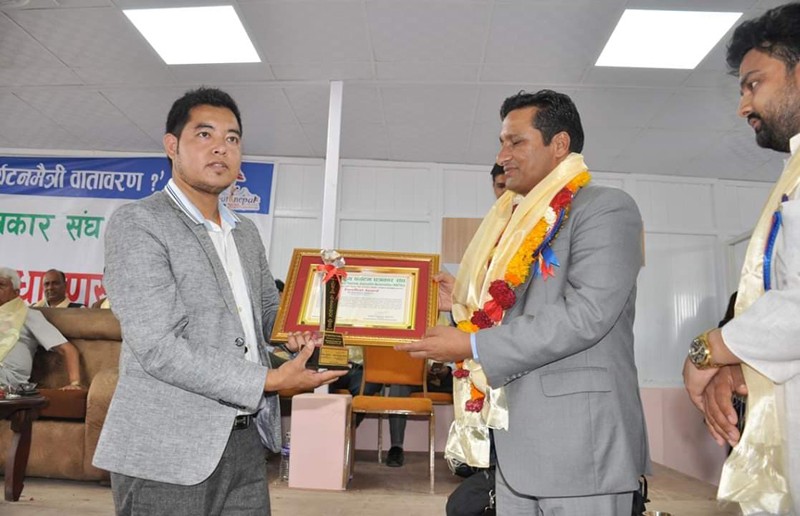 Managing Director of Himalayan Scenery Trek, Ramkrishna Timalsina was awarded Tourism Entrepreneur Award as the organization has been doing various activities to promote tourism for Visit Nepal year 2020. During the disaster caused by an earthquake in 2015 many people were homeless and most of the famous and ancient art and architecture were destroyed. So, to renovate and help all the people who have lost their homes and families Mr. Ramkrishna Timalsina has always been supporting them from the background helping them with all he has got so that they can Stand back up and help Nepal to reorganize and regrow faster. He also has been able to donate some funds to the various organization which has been established to reconstruct all the old monuments, art, architecture, and ancient buildings.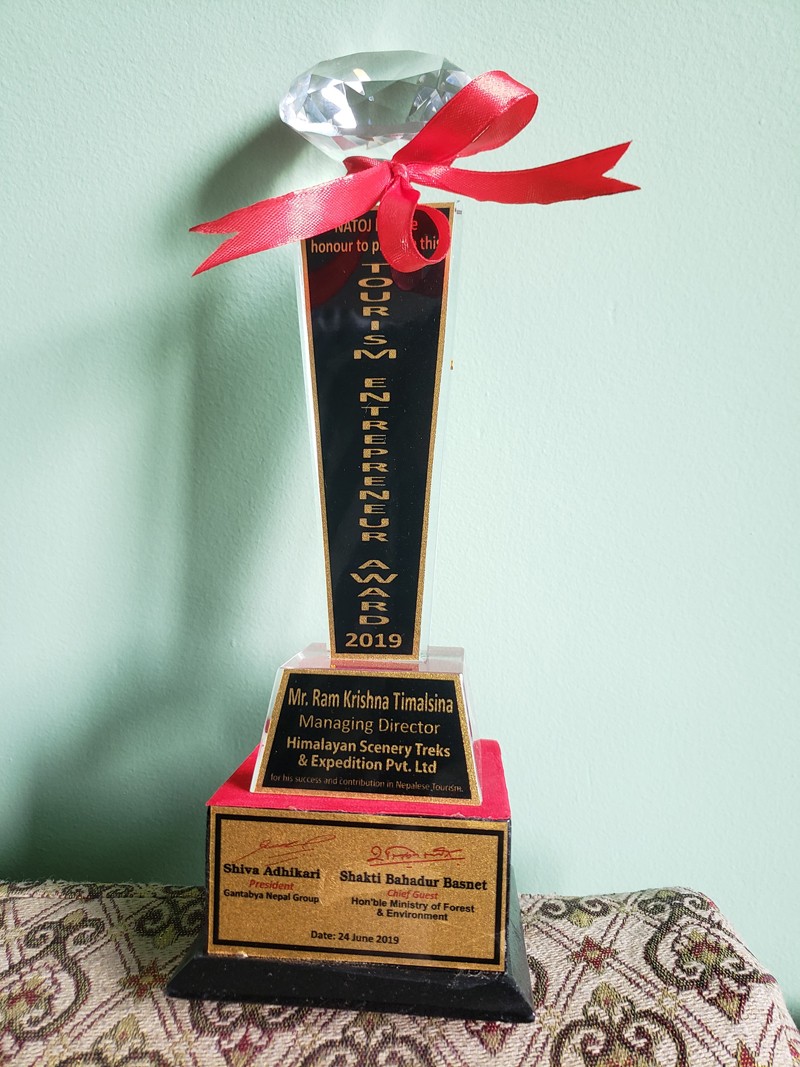 The award has been an inspiration for Himalayan Scenery treks to keep the good work up. We are happy to serve the nation and welcome our foreign guests to visit and explore Nepal in the years 2019 and 2020.