Some of the queries that we receive about this trek are about the difficulty to reach the base camp of Mount Everest as compared to other popular trekking destinations like Annapurna Base Camp and Mardi Himal trekking. Let's find out, shall we?
Mount Everest Base Camp, which stands at an elevation of 5300 meters above sea level, takes 12 to 14 days to reach based on the package and itinerary you have chosen. Importantly, in this long-planned hike to the base camp, you will have enough days to rest and acclimatize your body. Altitude will not be an issue for you as long as you take days off to acclimatize.

First thing first, is it actually an intense move to reach Everest Base Camp? No. Traveling to the Everest base camp is much simpler than you envision. Yearly, many individuals who don't have any past trekking experience make it up to the base camp to appreciate its beauty.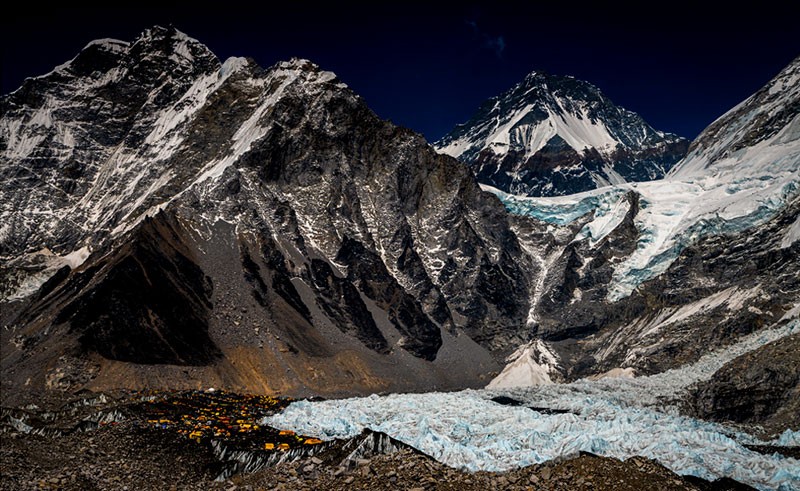 Throughout the trek, we climb through a lopsided rough path twisting to a great extent with incidental rising and plunging on mountain ways. Apart from the rocky trail, the last two days will be the hike on a lateral moraine. The path leading to the Everest base camp is zigzagged making it easier to ascend and descend. And between these zigzagged trails you can find enough time to rest while chitchatting with fellow travelers or friends.
Because of the nature of the latter part of the trail, it can get a bit slippery with ice. However, making it across this terrain is not technically challenging and you don't require any special skills or tools. The hike through this terrain is straightforward. The only thing you need to concern yourself with is carrying a tiny spike to put on your boots on an icy trail, and the rest is easy. Once you pass through this terrain you will find yourself standing in the shadow of mighty Mount Everest and that feeling is beyond expectations.