With the increasing cases of Corona Virus (COVID19) all around the globe, taking the measures recommended by WHO the Government of Nepal has decided to temporarily suspend arrival visa facilities for all nationals. According to the Home Ministry of Nepal, the government will ban visa-on-arrival for a citizen of the following countries.
The people's republic of China, including special Administrative Regions
Islamic Republic of Iran
Italy
Republic of Korea
Japan
France
Germany
Spain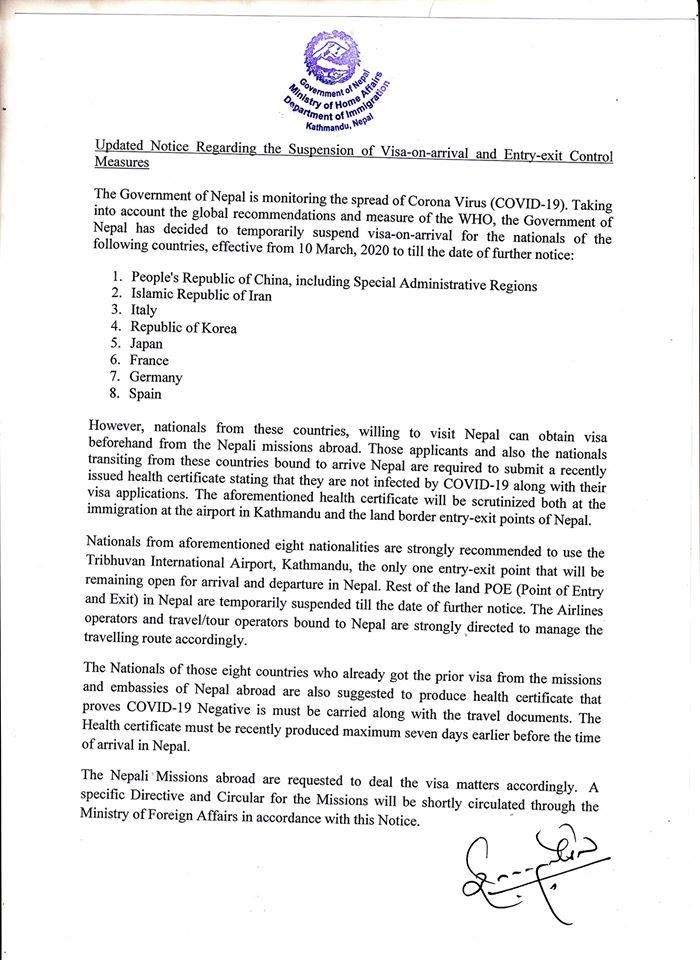 Taking into account global recommendations and measures of WHO, The decision to ban these 8 countries was intended to combat a possible COVID-19 outbreak in Nepal.