We are pleased to announce that we now cater to the United States Military, Veterans, and their families!
Meet Elizabeth Gray-Aguirre, our USA Guest Relations Manager who is proudly a Marine Corps Veteran. It is now her personal mission to bring those who have served in the military to enjoy the magnificent beauty of the Himalayan mountains. Elizabeth wants to share her passion for the country of Nepal, the people, and the culture. Any of our mountain treks can be life-changing for anyone experiencing PTSD, dealing with addiction, or grieving a loved one. Is your military or hiking group looking for a group reunion location and activity? Look no further! Elizabeth can give your group personal attention to guide you through the travel, booking, training, and preparation process of your Himalayan Trek!
We are also looking for non-profit military groups to partner with to help give an adventure of a lifetime!
"15% off any of our treks of military groups of 5 or more"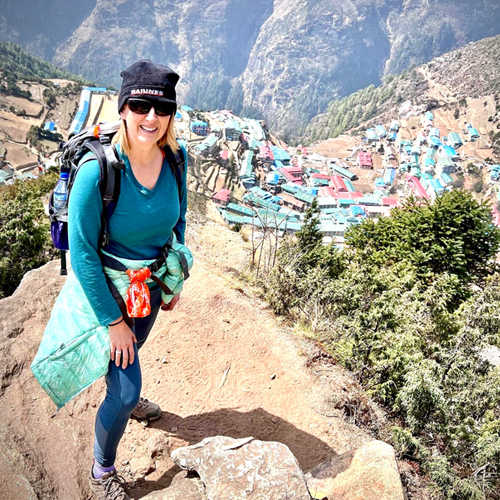 Elizabeth's Contact Information:
Call/WhatsApp: - +1 ( 918) 978 - 1939
E-mail: - booking.himalayanst@gmail.com
Address: - Tulsa, Oklahoma, USA